The University of Deusto Project- Apostolic Communities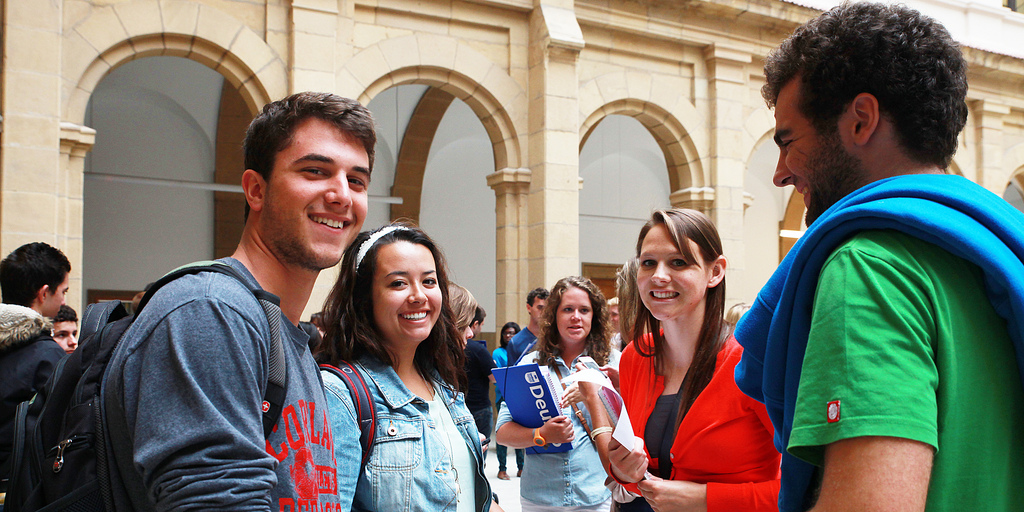 What is an Apostolic Community?
Each learning institution has an apostolic community, which is an opportunity for Jesuits and their collaborators to freely take part if they feel the call to:
Foster and strengthen the Ignatian character of the university. This consists of intentionally searching for God in all things, exercising Ignatian discernment, approaching reality through conscientious analysis of the context, constantly contrasting with our own experience through reflection and a focus on action while remaining receptive to evaluation (GC 35, Decree 6, no. 9) [SPIRITUALITY]
Make a contribution to the institution which is in keeping with the Jesuit approach, in other words, collaborate to have a "clearly defined relationship with the Society of Jesus" and one's own mission which "is in agreement with the Society's" and based on a commitment to faith that achieves justice through interreligious dialogue and a creative sense of responsibility to culture (GC 35, Decree 6, no.10). [SJ MISSION]
Persons linked to the institution can form part of the apostolic community. They may feel specially called to foster the Jesuit or Ignatian nature of the apostolic work and may not necessarily be involved in managerial tasks.
Apostolic communities are led by the team managing the apostolic work and strive to connect the mission of the apostolic work with the Province's, which derives from the province project itself.
Apostolic communities afford an opportunity for belief, with a discerning  methodology.  Non Catholic or even non believers may also form part of the community and contribute to the mission of the apostolic work and the Society of Jesus.
For further information on apostolic communities, see this link.