The Society of Jesus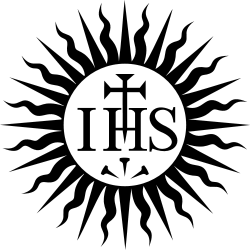 Who are we?
The Society of Jesus is a religious order of the Catholic Church. Founded by St. Ignatius of Loyola in 1540, the order is now active in 127 countries where nearly 18,000 Jesuits work for world evangelisation, in defence of the faith and promotion of justice through constant cultural and interreligious dialogue. Of this number, 1,300 work in Spain, organised into five provinces.
St. Ignatius of Loyola's spiritual exercises are the source of Ignatian spirituality, which guides Jesuits in their work to fulfil Christ's mission in today's world.
Father Arturo Sosa is currently the Superior General of the Jesuits.
Visit the webage of the Society of Jesus in Spain
Jesuits in Spain
The Society of Jesus in Spain has set about integrating the five provinces that form it (Aragón, Bética, Castile Loyola and Tarraconense).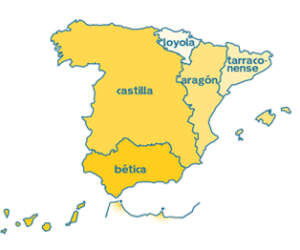 In order to fulfil our mission more effectively, the future province will be organised into Apostolic Sectors and Apostolic Platforms. The Apostolic Sectors will coordinate the mission across Spain, in the different apostolate fields: Training, Social Apostolate, Education, University and Pastoral Education. Each Apostolic Platform is formed by the projects, institutions, groups and communities that work in a certain geographic area. Our objective is to share, coordinate and focalise our efforts on the common work we carry out, with other collaborators: lay people and the clergy, etc. to share the mission, work as a team and carry out joint planning.
The Training Sectors (September 2010) and Education Sectors (September 2011) have been included. This process is to be completed in 2016.
If you wish to receive updated information, download the Revista Jesuitas. Click on this other link if you want to check the "Society of Jesus's annual report"

Click on this link for further information about:
SJ Provinces in Spain
Spirituality
Christian life communities
Pastoral activities
Journals and publications
NGOs
Publishers
Education