Support from bizkaia:talent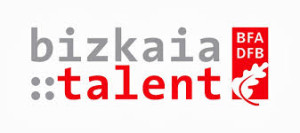 With the support of the Department for Economic Development of the Provincial Council of Bizkaia, bizkaia:talent was established in 2005 as a non-profit organisation with a clear mission: to foster and facilitate the implementation of the necessary conditions for attracting, connecting and retaining in Bilbao, the Historic Territory of Bizkaia and the Basque Country in general, highly qualified people in the areas of knowledge and innovation.
bizkaia:talent helps us to support and welcome people who join UD:
Location Service:: Its main aim is to provide free advice and information on administrative issues and those related to living in Biscay (housing, education, healthcare, leisure, etc.) both to organisations in the field of Social Innovation and Business Transformation, Scientific and Technological Strategy and Information Society and to highly qualified people from Spain, EU and third countries.• These organisations usually contact a representative from bizkaia:xede, who will help them in the welcome process of those professionals and/or researchers they want to hire, and find any information they may need. Bizkaia:talent will be in contact with them and help them with any queries they may have. The welcome service belongs to EURAXESS Services, EURAXESS is a European Commission (EC) initiative that promotes mobility and professional career development for research professionals with the aim of making Europe a leader in terms of scientific excellence.. It also promotes sociocultural integration through regular meetings that are held in a relaxed atmosphere to encourage interpersonal and professional relationships. It is aimed at users of the welcome service who have common interests. The aim is to provide them and their family with the necessary tools to fully integrate into their destination.
Grant programmes. Bizkaia Talent posses 1 type of Grant Programmes. Bizkaia BBK programme. The purpose of the BIZKAIA-BBK Programme is to train young graduates from Bizkaia at world reference centres to contribute decisively, effectively and efficiently to building a Bizkaia that is better prepared to face the future with guarantees, preferably influencing the sectors identified as being priority (Big Data, Energy, Aeronautics, Financial Hub, Automation and Silver Economy).
Professional Network:These international networking conferences mainly seek to gain first-hand knowledge of the current and future situation of strategic sectors, and the opportunities for career development for those professional emigrants who wish to return and/or become engaged in projects developed in our country.
Research and publications
In addition, Bizkaia:talent collaborates with several bodies and institutions in conducting research studies, reports and publications
Further information:
Parque Científico tecnológico de Bizkaia
Laga Bidea Build. 804 – Mod. 300
48160 DERIO-BIZKAIA
info@bizkaiatalent.org
Tel. 944795428