Parking at the campus
Bilbao campus
There are several parking options at the Bilbao campus. There are a limited number of parking spaces at the campus, which you can use by showing your UD card at the entrance.
The university also has an agreement with the car park at Euskadi Square in Bilbao, where you can park for a special fee (daily fee = 3.4 euros) if you show your UD card.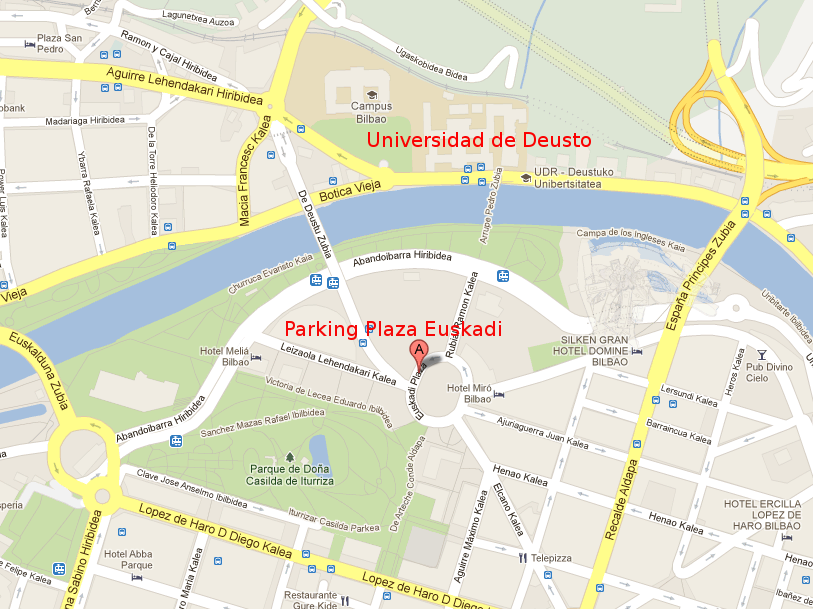 How to park and how to pay:
Take a ticket at the entrance.
You should go to the fourth floor and park on the spaces carrying the Deusto sign.
Then, you must go to the control centre on the second floor and pay before you leave. Show you UD card (required).
Take your car.
San Sebastian campus
The San Sebastian campus has parking spaces at the campus itself. You need your UD card .
to have access to the car park.
–